Councillor Brett O'Reilly, Birmingham City Council cabinet member for jobs and skills, talks about how we can all Step Forward to improve skills in the city.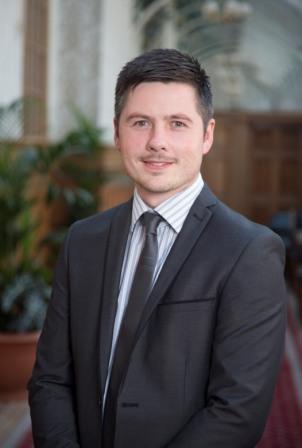 "Skills levels in the Birmingham city region will have a major impact on future economic growth and we are facing a significant challenge to increase skills levels of those both in and out of work, not just to provide economic growth, but to pursue inclusive growth, that reaches out all citizens in all parts of our city, and ensuring that nobody is left behind.
"The figures are stark and make uncomfortable reading. Nine per cent of Birmingham residents have no qualifications, compared to a core city average of five per cent. Just 57 per cent of Birmingham residents are qualified to level 3+ (A and AS level and equivilent) compared to 62 per cent for core cities.
"So in order to mirror the core cities average we will need to ensure 11,000 of our working residents gain qualifications; get over 21,000 more employed residents qualified at level 3+; and nearly 14,000 more employed residents qualified at level 4+ (from HNC and equivalent).
"But behind these statistics lies the story of what we are already doing as a city to improve things – and I deliberately say 'city' rather than 'city council', as we can only do this together. Other than in schools and adult education, the local authority is not a direct provider, so we need everyone who delivers or invests in skills and training to invest in a shared city-wide vision.
"Despite significant cuts, there is still a significant amount of money spent on skills in the city but it needs to be spent intelligently. Our Skills Investment Plan sets out a vision and aspiration, looking to create 70,000 new jobs by 2020, having an employment rate of 67 per cent and a reduction of 15,000 people claiming welfare benefits.
"There are a number of initiatives that will drive this forward, including the Birmingham Jobs Fund and the Youth Promise Plus, and today I am announcing Step Forward, which is an initiative that will promote the benefits of skills development for our workforce, both economically and socially.
"Working in partnership with the public, private and third sectors, as well as the LEP, we will be campaigning directly with employers to encourage the upskilling of the workforce, co-ordinating support and guidance available so people can choose the right qualifications for the career paths they want to take; whether it is future proofing with transferable skills, or training for the emerging industries of the future, we are calling on everyone to Step Forward and make Birmingham THE skills city."